Handlooom.com is an emblem of purity, authenticity, and the grandeur of handloom products. With a reputation built on tenacious dedication to India's culture, legacy, and tradition, we take pride in endorsing the quality of our handmade products by handpicking them from our diverse set of weavers and artisans. Handlooom.com is a locus that connects artisans, weaver co-operatives, and communities with consumers across the world.
The Road To Handlooom.com
DMZ International has been advocating their authenticity for years when they decided to expand their horizons and endorse their brand under the name of Handlooom.com.​
Learn How Natural Fabrics Can Make Your Life Better.
Read More »
From the difference between handloom versus machine loom to the
Read More »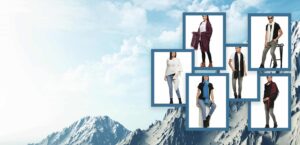 With so many so-called sustainable fashion brands and eco-conscious lines
Read More »
"Very good. I am extremely fond of pure khadi cotton clothes."
Pooja Sree
"Absolutely good product in respect of its quality and colour..gifted this to my beloved sister. She loved it."
Senthil Kumar
"I loved this saree. It's awesome, it appears the same as shown in pictures."
Shuba Ranjit
"Nice, exactly as shown. Very light to wear. I am loving Handlooom.com."
Sanjana N
"I love the Saree I got from this site. The site has a wide range of sarees and is of very good quality. If you love Handloom, this is a great site to shop."
Dhruva Prakash
For new launches, campaigns and seasons favorites